Academic Case Review System (ACRS)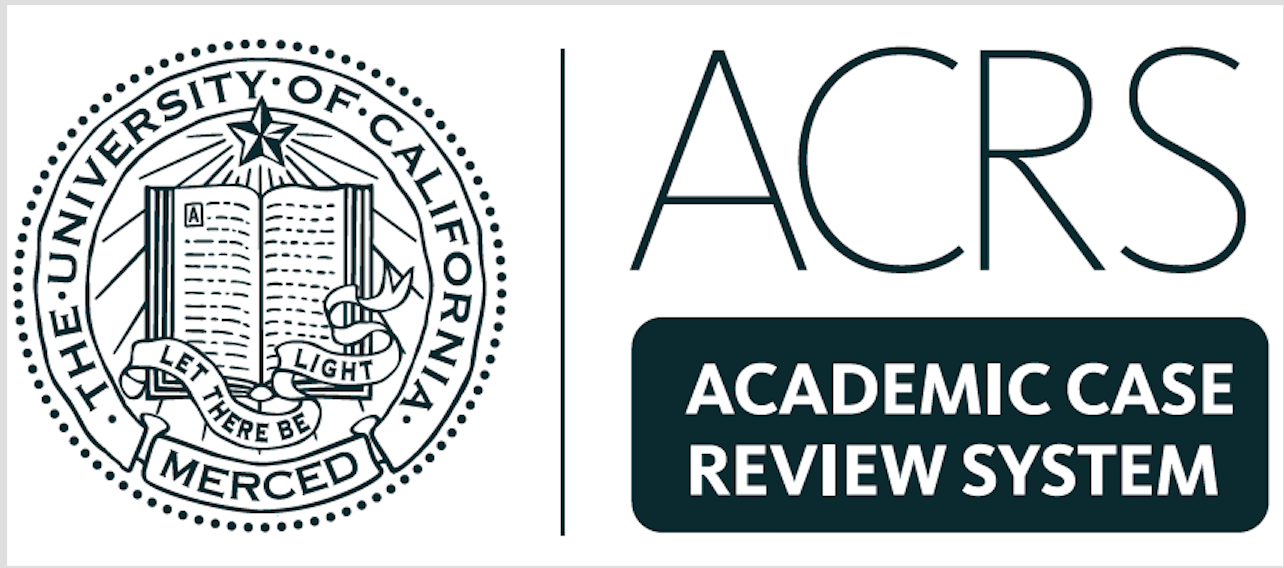 Academic Case Review System (known as ACRS, pronounced "acres") pilot began on April 25th 2017. The goal of this online, cloud-based system, hosted by Interfolio, Inc., is to make the academic case review workflow paperless, more effective and efficient, thus reducing time and effort for faculty and staff during the review process. It is also intended to help optimize and standardize the case review processes across all units on campus and position us to fulfill compliance goals and goals set in conjunction with the 2020 Project.
Through this initial pilot testing phase, around 18 cases will be processed through ACRS in AY 2017-18, and based on product and process feedback throughout this cycle, we will determine how to move forward into the future of UC Merced. 
High-Level Planning and Timelines:
| | |
| --- | --- |
| High Level Milestones | Estimated Duration |
| Initiation | (12 weeks) September 30, 2016 – vendor selection, budget, ITAC review completed |
| Planning | (16 weeks) February 1, 2017 – procurement, vendor onboard, case review requirements and processes design for pilot schools (SOE, SNS, SSHA) |
| Execution | (48 weeks) May 15, 2017 – Workflows configured, Single Sign On integration completed, pilot kicked off: April 25th 2017, feedback sessions to be held to decide on full roll out, phased roll out TBD through May 2018.  |
| Pilot II (contingent upon feedback) | May 2018 |
| Full Roll Out (contingent upon feedback) | June 2019 |
ACRS Pilot Support Model:
All the questions by the pilot participants are to be forwarded to acrspilot-help@ucmerced.edu. These questions will be collected and routed to the right people to answer and will be used to put in requests for improving the product/process.
Please refer this document for ACRS Pilot Volunteers. 
Pilot Kick-off Details:
*This webpage will be updated with new information throughout the pilot.